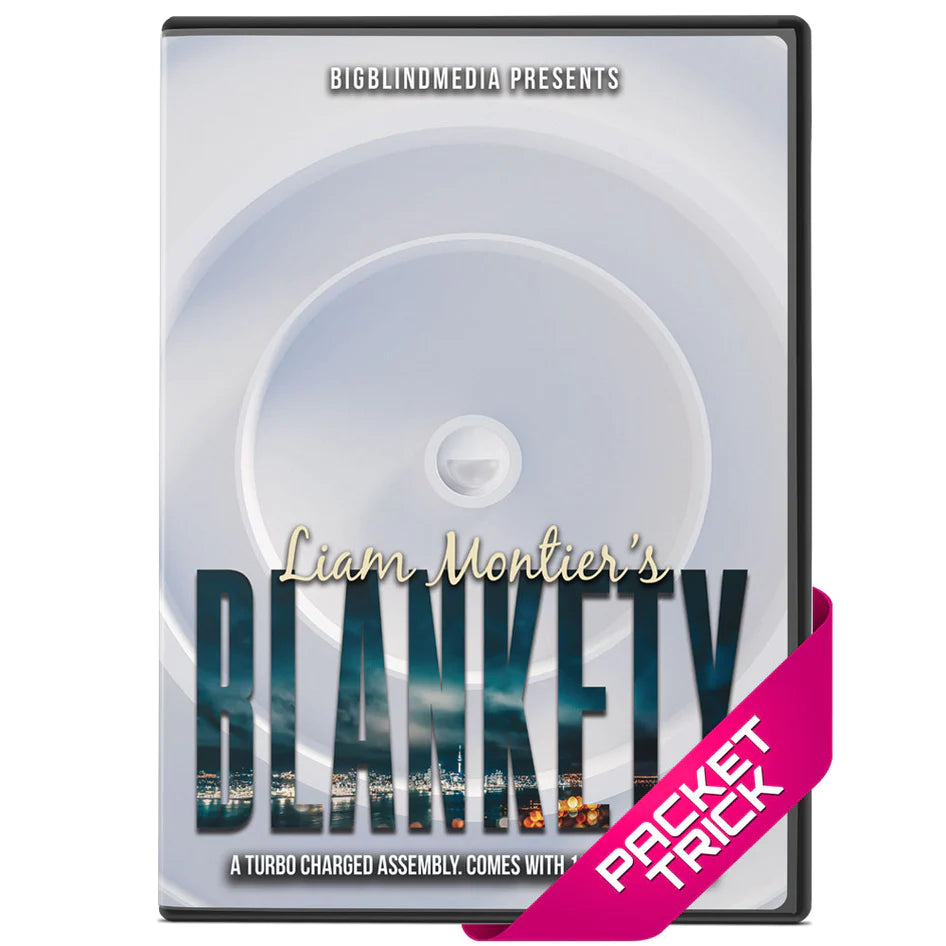 Big Blind Media
Blankety by Liam Montier and Big Blind Media
Liam says...
Blankety is one of my favourite packet tricks.  It is a 'progressive' assembly with Jokers, easy handling and the finish is just perfect!
Comes with 16 Bicycle Cards in a protective, plastic carrying wallet

"The ending took my completely by surprise, I don't often laugh out loud at a magic effect!" Doctor D, The Magic Cafe
'Blankety' has less to do with blankets than the name might suggest. It is, in fact, one of the most ASTONISHING assembly effects we've ever seen. Four Jokers are covered with some blank cards, and one by one, they visually 'jump' across to the packets, each vanishing from its own space and appearing in the next one along, until all four of them assemble into the last packet... or do they? Is this vague language concealing a HUGE kicker finish! Maybe! (Spoiler alert - it is.) 

With simple handling, crystal clear plot and easy reset, this magic-laden monster routine is equally ideal for professional use, or for busting friends brains at a pub, club or school!

No extra cards! No sticky stuff or roughing stuff! No fiddly gaffs! No kidding!

Everything you need to perform this masterpiece is included in the package.
---
Share this Product
---
More from this collection