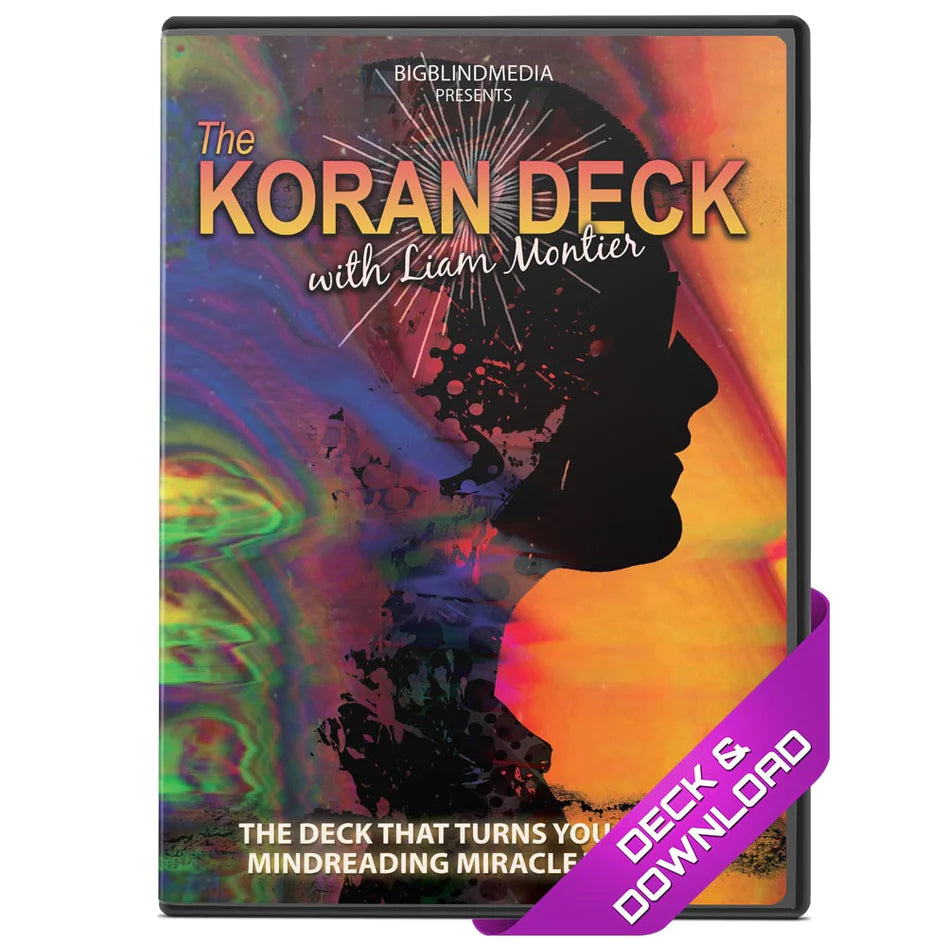 Kaymar Magic
The Koran Deck Project by Liam Montier and Big Blind Media
The Koran Deck is a classic and versatile tool - one of the only special decks that makes it possible to reveal a card that the spectator sees in the pack, but never removes, or tells anyone. 
A favourite tool of the legendary Al Koran, and living legend Juan Tamariz, this deck is a bold and clever way of presenting strong mentalism and mental magic!
Here, Liam Montier teaches you how to use the pack, from the basics to the subtle tips and tricks about how to make this a test-conditions mentalism fooler.
Also included is Stephen Tucker's 'THREEMENDOUS' routine, where a thought-of card is revealed by three prediction cards.  It is a hidden gem, and was marketed separately years ago for the same price as this ENTIRE project!
---
Share this Product
---
More from this collection