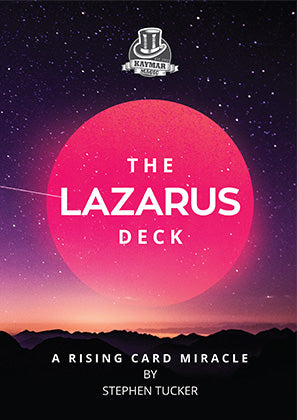 Kaymar Magic
Lazarus Deck by Stephen Tucker
Stephen Tucker's 'LAZARUS DECK' is an exceptionally clever method of doing the classic 'Rising Cards' - an absolutely KILLER trick!
This version, out of them all, is the most practical and reliable that we've ever seen!
You can make 1, 2, 3 or more cards rise out of the pack!
They can rise individually, or together!
They come from separate parts of the pack!
There's no sleight of hand or controls.
No threads to break, no wires, no magnets, no mechanics.
Includes the bicycle deck (specially made), written instructions (illustrated) and a link to a video explanation!  Be sure to check out our blog for an extra presentational idea too!
---
Share this Product
---
More from this collection