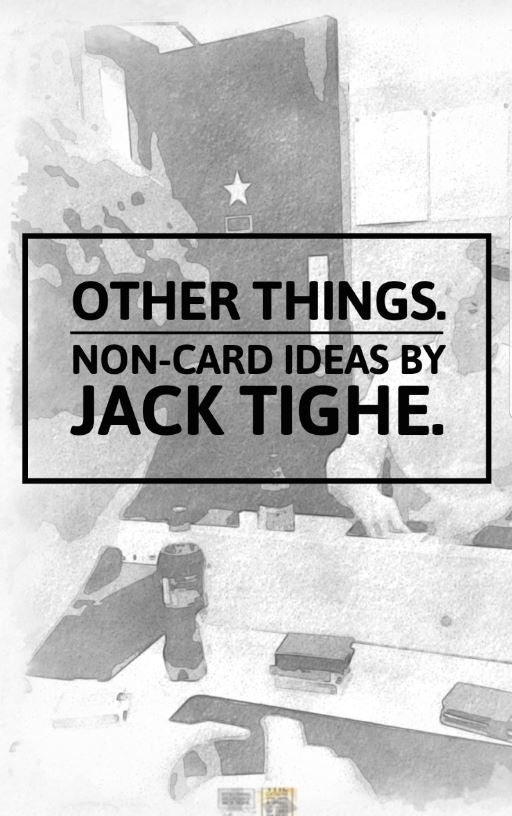 Kaymar Magic
Other Things eBook by Jack Tighe
Liam says...
Non-card material is always popular, and here Jack Tighe reveals four absolute stormers!
Imagination Game - A game changer for fans of the positive/negative plot, Jack's method gives the spectator double the options.  They choose one of SIX imaginary coins, and then imagine tossing it into the air, calling heads or tails.  And then, one coin unexpectedly appears...
Training Wheels Coins - a totally self-working coin or poker chip transposition between the hand and the pocket.  Starts and ends clean, zero sleight of hand.
Nice Man - An un-gaffed version of Andy Nyman's Dice Man for two people.  Hugs all around!
Wild Child - An in the hands, instant, almost wild coin type thing where a demonstration of sleight of hand ends in a sudden transformation.
Available for instant download, or as an A4 printed booklet.
---
Share this Product
---
More from this collection