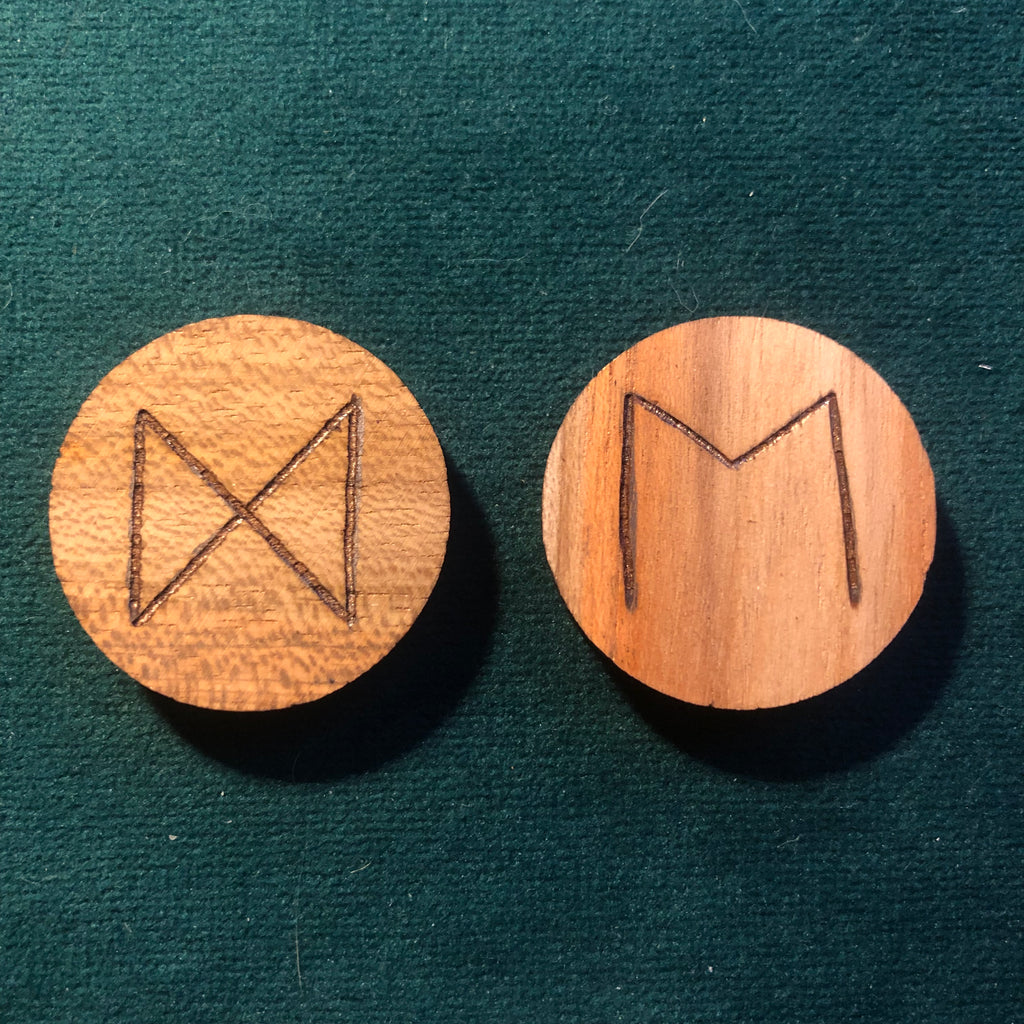 Kaymar Magic
Runic - Extra Runes for repeat performances - Exclusive from Kaymar Magic!
Runic is one of our best selling, and best received mentalism effects.
Now, for people wanting to repeat the trick for the same group, or with different outcomes at different tables etc, comes the Runic refill pack - exclusive to Kaymar Magic!
The two symbols are
Dagaz meaning Dawn, Day, Breakthrough, Awareness
Ehwaz meaning Transportation, Partnership.
Swap them around for different outcomes, or perhaps use three gaffs to give a reading on THREE chosen symbols for Past, Present and Future!  Then you could reveal a prediction that reveals all three.
---
Share this Product
---
More from this collection